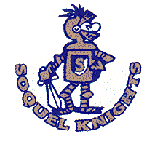 Welcome to the library! We are open during the school year from

8:00am-3:00pm on Mondays, and from 8:00am-4:30pm Tuesday-Friday

. Our after school tutoring center is now open in the library from 3:30pm-4:30pm Tuesdays-Fridays. All students are welcome.

If you can't find what you are looking for please ask at the desk. We will do our best to help you.



Textbook Office Hours

:
9:30am-2pm Monday, Tuesday, Thursday, and Friday (closed Wednesdays).
For example: jsmith45@sccs-stu.net
The above email is for Jane Smith, ID number 12345.
Next type your password: stu and your full ID#
Google Templates. Find lots of templates including resumes and cover letters.
​
Cabrillo Running Start. Steps to complete if you are going to Cabrillo College in the fall.
Library aides click here to print out worksheets.
Print form, fill out and have it signed
How to create an MLA formated document in Google Drive.
CONTACT:
Angela Gates, Teacher Librarian
401 Old San Jose Road
Soquel, CA 95073
(831) 429-3909 x49110
agates@sccs.net

FOR QUESTIONS ABOUT TEXTBOOKS:
Gabi Clark-Williams, Textbook Clerk
(831) 429-3909
gclarkwilliams@sccs.net
To search just this site: