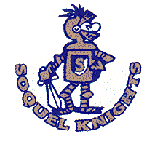 Financial Aid & Scholarships
General Websites
California Student Aid Commission -- Comprehensive information about financial aid resources
Fin-Aid: Financial Aid Information Page -- Sponsored by the National Association of Student Aid Administrators
Financial Aid -- Information on student aid from the U.S. Dept. of Education
Federal Student Aid--from the U.S. Dept of Education--If you work full-time in a public service job, you may qualify for Public Service Loan Forgiveness. Learn more and see if you qualify.

Financial Aid Search Sites
FastWEB -- Financial Aid Search
Paying for College -- From College Board Online
Sallie Mae -- Free online scholarship and loan service

Soquel High School List of Scholarships
A variety of local scholarships are available based on academic performance and/or need. Students may complete the student profile available in the Counseling Office.
Other scholarships may be available in the Soquel High School Counseling Department. Periodically check the scholarship drawer in the Counseling Office.