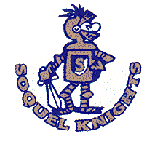 Internet and Library
Cyber Safety
Bringing digital citizenship into the school curriculum--from Google (ready to use)
Recommended Facebook Privacy Settings for Teens
Embracing Digital Youth -- Embracing Digital Youth (a program of Center for Safe and Responsible Internet Use) promotes approaches that will best ensure all young people become "Cyber Savvy" and address youth risk in a positive and restorative manner.
High School : Cyber Safety and Ethics
Welcome to the Digital Citizenship Website --Digital Citizenship is a concept which helps teachers, technology leaders and parents to understand what students/children/technology users should know to use technology appropriately. Digital Citizenship is more than just a teaching tool; it is a way to prepare students/technology users for a society full of technology. Too often we are seeing students as well as adults misusing and abusing technology but not sure what to do. The issue is more than what the users do not know but what is considered appropriate technology usage.
Protecting Reputations Online, in Plain English --from Common Craft
Using Avatars to Teach Digital Citizenship -- from Getting Smart
Cyber safety videos
Bulletin Board - Online Safety Commercial
USC CBS 2/KCAL 9 PSA: Internet Safety
Everyone Knows Your Name - Online Safety Commercial
Think B4 You Speak, PSA. AD Council
Text Monster - Boyfriend's Story
Library Videos
Librarians in Film & TV: Portrayals, Parodies and Weird Humor
Old Spice Man on Libraries
Librarians Do Gaga
Library videos from youtube

Library Instruction
STUDENTS SHOULD KNOW: Short Videos for Educators to Use
CyberSavvy Curriculum -- from Willard Middle School Library
RADCAB - Your Vehicle for Information Evaluation
Step by step research from Internet Public Library
Model School Library Standards - September 2010 (DOC; 381KB; 45pp.) Adopted by the State Board of Education September 16, 2010
QR codes
California 2.0 Curriculum Connections
You quote it, you note it! from Vaughan Library
Plagiarism Game from Lycoming College
Prezi presentation example
Citation Adventure Quest -- really good MLA information

Source Evaluation
Snopes --the definitive Internet reference source for urban legends, folklore, myths, rumors, and misinformation
How to Evaluate the Credibility of a Source --from Wiki How
Website credibility
Religion's Role in Santa Clara's Hookup Culture -- example of alternative research paper

Copyright & Fair Use
Plagiarisma
Center for Social Media
Plagiarism Lines Blur for Students in Digital Age -- from the NY Times
U.S. Copyright Office -- Copyright and Fair Use
Unlock Media Literacy -- In today's media-rich world, to be truly college and career ready, our students need a strong understanding of the concepts of copyright and fair use and how to apply these concepts within and beyond the school day.
A FAIR(Y) USE TALE -- The Center for Internet and Society at Stanford Law School is a leader in the study of the law and policy around the Internet and other emerging technologies.

Educational Information
California K-12 High Speed Network -- The mission of the California K-12 High Speed Network is to enable educators, students and staff across the state to have access to a reliable high speed network which has the capacity to deliver high quality online resources to support teaching and learning and promote academic achievement.
Teen Online Saftey -- Learn how to stay safe online
Calisphere, a world of primary sources and more--from the Regents of the University of California

Evaluating Internet Information
RADCAB - Your Vehicle for Information Evaluation
Evaluating Web Sites -- Basic criteria, from Cornell Univ.
Techniques for Evaluating American Indian Web Sites -- From the Univ. of Arizona
Snopes --the definitive Internet reference source for urban legends, folklore, myths, rumors, and misinformation

Information for Teachers
10 Reasons Why Databases Are GREAT --Databases are fantastic for student research - here is why.
Works Consulted and EasyBib --Introduces topic of a works cited list
Step by step research from Internet Public Library
Resources for School Librarians--maintained by Linda Bertland, school librarian (retired).
Doodle--Easy scheduling-Free of charge and without registration. For polling participants in choosing a meeting date.