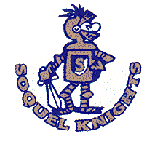 Countries and Corporations

Helpful Websites:
Country Information: (see also CountryWatch database)
Background Notes -- From the U.S. State Department
CIA World Factbook -- Country information from the CIA
Country Studies -- From the Library of Congress
Ethnologue -- Information on languages spoken worldwide
ExecutivePlanet.com -- Guide to business etiquette & culture in many countries
GeographyIQ -- "An online world atlas packed with geographic, economic, political, historical and cultural information."

Government Sites
Chiefs of State -- Lists rulers and heads of states, ambassadors to the U.S.
Governments on the WWW

Maps
Map Machine National Geographic's interactive maps of the world
United Nations Cartographic Section Over 100 general maps of the world
Black-Line maps Find your country's map

Bibliography Sites
MLA Style
Citation Machine
Citing Sources -- from Oregon School Library Information System
KnightCite -- from Calvin College
MLA Style Guide -- from Capital Community Technical College, Hartford, CT.
Noodle Tools Quick Cite -- from NoodleTools, Inc.
Soquel High School's Citation Guide
Using Modern Language Association (MLA) Format -- From Purdue Univ.

Some helpful websites (not from the "free" web):
Open up to eBooks. Our innovative platform features: More than 1,700 full-text references from Gale and third-party publishers in the areas of: Biography, Encyclopedia of World Biography , 2nd ed., 23v, 2004, History, American Decades , 10v, 2001, Dictionary of American History , 3rd ed., 10v, 2003, World War II Reference Library , 5v, 2000, Medicine, Drugs, Alcohol, and Tobacco: Learning about Addictive Behavior , 3v, 2003, Nation and World, Countries and Their Cultures , 4v, 2001, Junior Worldmark Encyclopedia of the Nations , 4th ed., 10v, 2004, Religion, Encyclopedia of Religion , 2nd ed., 15v, 2005, Science

Online access to World Book.

You will need your public library card number and PIN to use the many subcription databases available to you here.