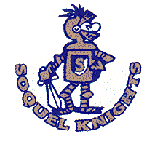 Dictators
I recommend that you check the following our available databases along with other unedited sites.
All Databases:
* Are available 24/7
* Have unlimited simultaneous use
* Are subscription databases that necessitate a username and password (Please see library staff to get usernames and passwords)
Internet Resources - Reference Databases A-Z --short-cut to the databases from the Santa Cruz Public Library (You will need your public library card and PIN to use these resources.)
Open up to eBooks. Our innovative platform features: More than 1,700 full-text references from Gale and third-party publishers in the areas of: Biography, Encyclopedia of World Biography , 2nd ed., 23v, 2004, History, American Decades , 10v, 2001,Dictionary of American History , 3rd ed., 10v, 2003, World War II Reference Library , 5v, 2000, Medicine, Drugs, Alcohol, and Tobacco: Learning about Addictive Behavior , 3v, 2003, Nation and World, Countries and Their Cultures , 4v, 2001, Junior Worldmark Encyclopedia of the Nations , 4th ed., 10v, 2004, Religion, Encyclopedia of Religion , 2nd ed., 15v, 2005, Science
Ask the library staff for usermanes and password
Online access to World Book. Ask the library staff for usermanes and password
Combination Sites
The rise of totalitarianism--from the Fresno Unified School District
Hitler
Adolf Hitler's Rise to Power --from Dickinson State University
Adolf Hitler Speech of April 12, 1921 -- from the History Department of Hanover College
President Roosevelt to the Chancellor of Germany (Hitler) [Telegram], 24 August 1939 --from Mount Holyoke University

Mussolini
Modern History Sourcebook: Benito Mussolini: What is Fascism, 1932 -- from Fordham University
Mussolini and the Origins of the Second World War, 1933-1940-entire book, from Google Books

Stalin
The Rise of Josef Stalin --from the History Department at the University of San Diego
Modern History Sourcebook: Stalin's Purges, 1935 -- from Fordham University
Joseph V. Stalin. On the Industrialization of Russia -- from Seton Hall University
Stalin, Joseph (1879-1953) -- from Virginia Tech
Stalin --from Minnesota State University
Joseph V. Stalin --from Ohio State University
Bibliography SitesMLA Style
KnightCite -- from Calvin College
Noodle Tools Quick Cite -- from NoodleTools, Inc.
Soquel High School's Citation Guide
Using Modern Language Association (MLA) Format -- From Purdue Univ.