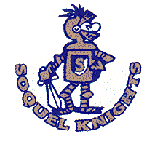 Primary Sources
The Library of Congress -- American Memory
Access NewspaperARCHIVE is a program that gives public libraries and K-12 schools around the world access to NewspaperARCHIVE.com's historical newspaper database. With this service, students and library patrons can browse, view, save and print over 100 millions of newspaper pages dating from 1750 to 1977, all through your institution.
Calisphere is a service of the UC Libraries --a world of primary sources and more
Awesome Stories -- Enjoy these stories as you see thousands of hand-selected and relevant pictures, slide-shows, videos, audio-clips, documents and other primary sources linked, in context, where you need them.
The Gilder Lehrman Institute of American History
The Avalon Project at the Yale Law School -- Documents in law, history and diplomacy
EuroDocs: Online Sources for European History
FREE--Federal Resources for Educational Excellence
National Archives--

The website is easy to navigate and includes lots of teacher resources. They feature a daily historical document relating to an event from that day in history. The online catalog can be searched using keywords, and 100 "milestone" documents are identified as significant to American history.
DocsTeach--

DocsTeach is full of activities for educators. The documents are organized by different periods in American history. If you're teaching "Civil War and Reconstruction" or "Revolution and the New Nation," just click on the topic to find hundreds of primary source documents. DocsTeach provides audio, video, charts, graphs, maps and more.
Fordham University--

resource for global history. Similar to how DocsTeach organizes primary sources into periods of American history, this site categorizes documents as well. From the "Reformation" to "Post-World War II Religious Thought," teachers can find full texts available from Fordham or similar institutions. These sources are appropriate for the middle school and high school classroom.
The Avalon Project--

Broken down by time period then listed in alphabetical order, the Avalon Project at Yale University also has primary sources for global history teachers. This database starts with ancient and medieval documents and moves into present times. In addition to categories that address specific historical periods, the Avalon Project includes links to human rights documents as part of Project Diana.
Life Magazine Photo Archive--

Google and Life Magazine have a wonderful search engine that lets users search millions of images from the Life Magazine Photo Archive. Not only can you type in key terms to guide your searches, you can also look through images organized by decade (1860s through 1970s) or significant people, places, events or sports topics.
American Memory--The Library of Congress's National Digital Librarycontains more than 40 collections, which feature historical photos, maps, documents, letters, speeches, recordings, videos, prints, and more.
http://memory.loc.gov/ammem/