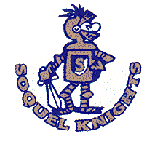 Required Summer Reading and Assignments
AP English Language & Composition--Ms. Dawson (11th grade)
Reading assignment for Summer 2020: Language of Comp, checked out from our SHS library this spring, and Educated: A Memoir, by Tara Westover.
English 1 Intensive Summer Assignment 2021-2022-- Ms. McGuire
AP United State History--Mr. Marshak​
AP Government and Politics Mr. Bruner Summer Assignment 2021-2022
AP English Literature, Mr. Kline
Honors English 2, 10th Grade- Ms. Yurman
​
Clase de Espanol AP -- Ms. Jiménez
​
Honors World History, 10th Grade --Mr. Prescott 2021/2022
Students choose 1 of the books below to read:

Carrasco, David: Daily Life of The Aztecs: People of the Sun and Earth, Greenwood Press 1998. ISBN-13: 978-0872209336 ISBN-10: 0872209334

Devlin, Keith, The Man of Numbers: Fibonacci's Arithmetic Revolution, Bloomsbury, 2012.

ISBN:9781408822487, 1408822482

Hochschild, Adam, King Leopold's Ghost: A Story of Greed, Terrorism, and Heroism in Colonial Africa, Mariner Books, 1999.

ISBN 0358212502.
AP Environmental Science (APES) --Ms. Beach 20/21
AP Environmental Science (APES) Students - Google Classroom Link. If you are signed up to take APES during the 21-22 school year, please add yourself to our Google Classroom page. A few fun announcements are waiting for you!

A2: AP Environmental Science Google Classroom Code: t637az5
Other classes with Ms. Beach:
Bio Google Classroom Links
If you are enrolled in Mrs. Beach's A1 or A3 Bio sections for the 21-22 school year. Please get yourself added to our bio classroom using the code for your class:
A1 Bio Google Classroom Code: 2grw7v3
A3 Bio Google Classroom Code: gd7fphe
If you're interested in earning credit helping out as a TA/Science Lab Tech next year, Mrs. Beach is looking for a few FABULOUS sophomore to senior students! You can earn P/NP as a TA or earn a grade as a science Lab Tech. Duties include helping to set up and break down science labs, run errands, organize and much more! We have fun! Help needed for periods: A1, A2, and A3. If you are interested please contact Mrs. Beach directly via email: laurabeach@sccs.net
AP Biology, Maslowski
No assignment for summer 2020
​
AP Chemistry, Murphy (no summer assignment 2021)
AP Calculus AB, Wandel See instructor 2021
AP Physics, D'Orazio (no summer assignment 2021)
AP Statistics, Aston (no summer assignment)