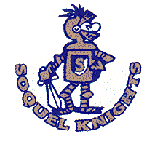 Using the Cabrillo College Library
Logon to the main page for the Cabrillo College Library at https://www.cabrillo.edu/services/library/

Click under Find on Books, DVDs, and more (when we are in the library you may want to try using the Super Search but we can only use a simple searcgh remotely)

Type your known search terms into the search box under Use our basic keyword search box

Hit Enter

Look through your list. If something sounds perfert check the subject heading that were used for that books and re-do your search using those terms

Make sure the books you are going to find are currently Not Checked Out

Make sure the books you are going to find are at the main campus, not Watsonville

Look at this line--NOT CHECKED OUT - Main Stacks - SF426.2 .H56 2014

Write down the entire call number

Look along the right hand side of the page. If you are getting too many results Refine Your Search to books only

Once you get to the shelf for the books look before and after where you find the books you've written down. There may be other books on your topic that may be useful to you.
If by chance you are not able find something on your topic you could try WorldCat. WorldCat will search wirld-wide libraries including all local libraries.