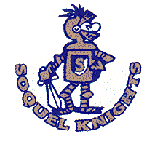 Hello, future Honors English 2 students. A few important details are included here as you set out toward your summer vacation and prepare for a successful upcoming school year.
1. Your summer reading assignment is Animal Farm, by George Orwell. During the first few weeks of school next year, we will be discussing important ideas in the book. You will take a test and write an essay as well.
You have several options for obtaining the book.
Plenty of copies are available from the Soquel High School Library, and can be picked up during the following times:
Tuesday 6/2 (11:00 am - 2:00 pm)
Wednesday 6/3 (11:00 am - 2:00 pm)
Remember to use proper health safety protocols.
You may access the text electronically. Here are two links that are easily accessible and navigable. One is a downloadable pdf and the other a digital text.
http://www.huzheng.org/geniusreligion/AnimalFarm.pdf
https://www.george-orwell.org/Animal_Farm/
You may purchase your own copy. Any version/edition is fine.
We recommend you have your own copy or print the pdf, so that you can annotate and highlight important passages. Attached here is a list of key questions for each chapter to help you pay attention to the ideas we will discuss next year. You are not required to respond in writing, but any notes you take or annotations in your text will be useful for upcoming assignments.
Animal Farm summer reading 2021
Finally, please read carefully the attached Honors English 2 handout, which outlines class expectations. Please contact one of via email if you have any questions.
Happy Summer!